Welcome Home!
We know meeting someone for the first time can be intimidating, and going to a new church for the first time can be nerve-racking. Please know that when you come to VCC, you are Home! We want to help make your first experience at Vero Christian Church a great one! We know being in a "crowd" during this season can be stressful. We are taking steps to ease concerns with social distanced seating, contactless entry and exit of the building and so much more!
SERVICE TIMES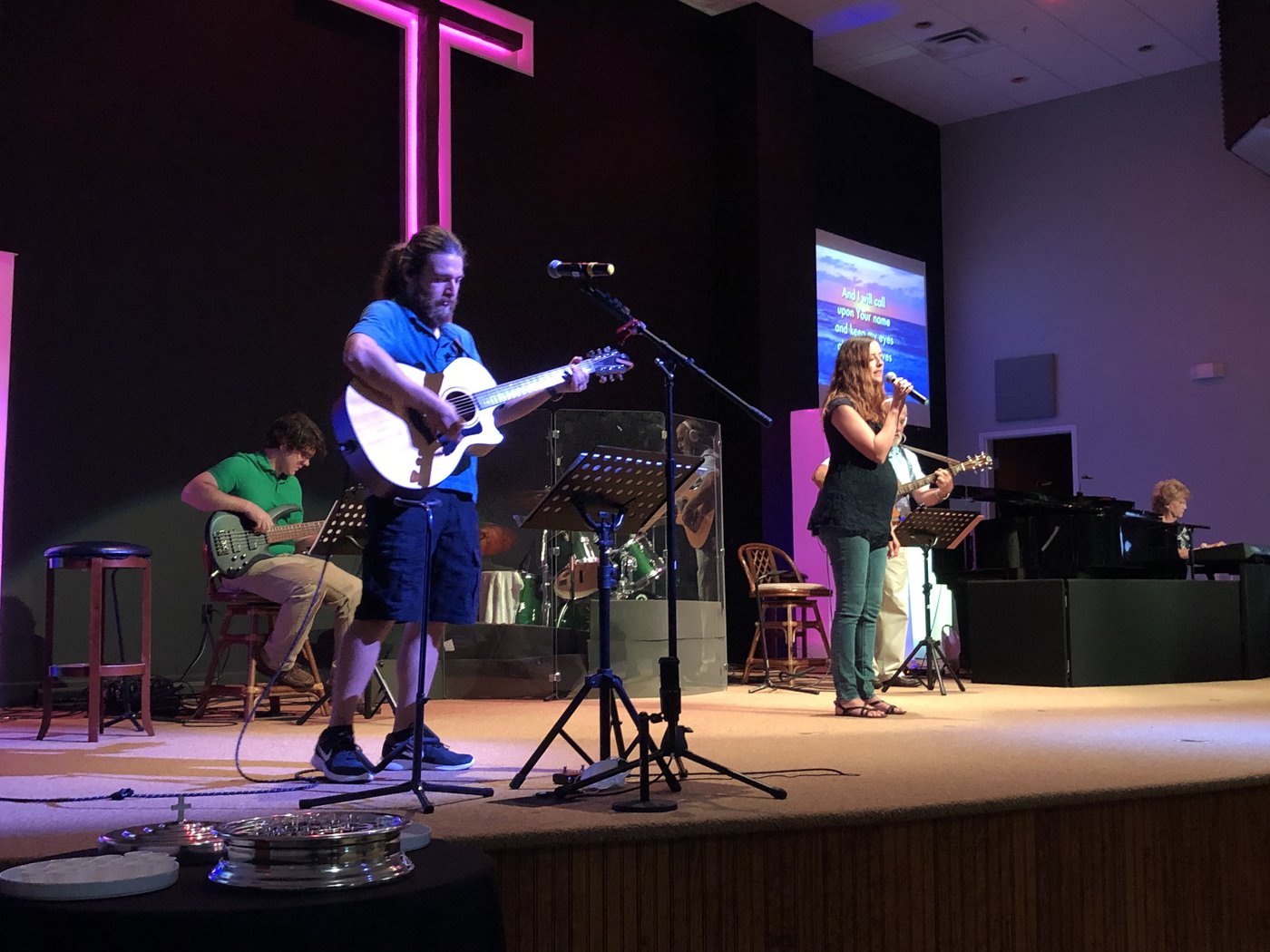 Vero Christian Church meets every Sunday with something for everyone
Legacy Service: Sundays at 8:30am MASKS REQUIRED
Contemporary Service: Sundays at 9:30am MASKS RECOMMENDED, BUT NOT REQUIRED
Contemporary Service: Sundays at 11:00am MASKS RECOMMENDED, BUT NOT REQUIRED
VCC Kids: Sundays at 9:30am (nursery -5th Grade), Sundays at 11:00am (no children's programming)
Transformed Student Ministries: Sundays at 6:00pm
Our Facebook Campus
We are in the process of further developing our FaceBook Campus. Vero Christian Church Online is a closed group for members and friends of VCC. Feel free to drop in and check it out, and if you are interested in joining our Online Campus, let us know (you may do so on the Vero Christian Church Online page).
Practicing Social Distancing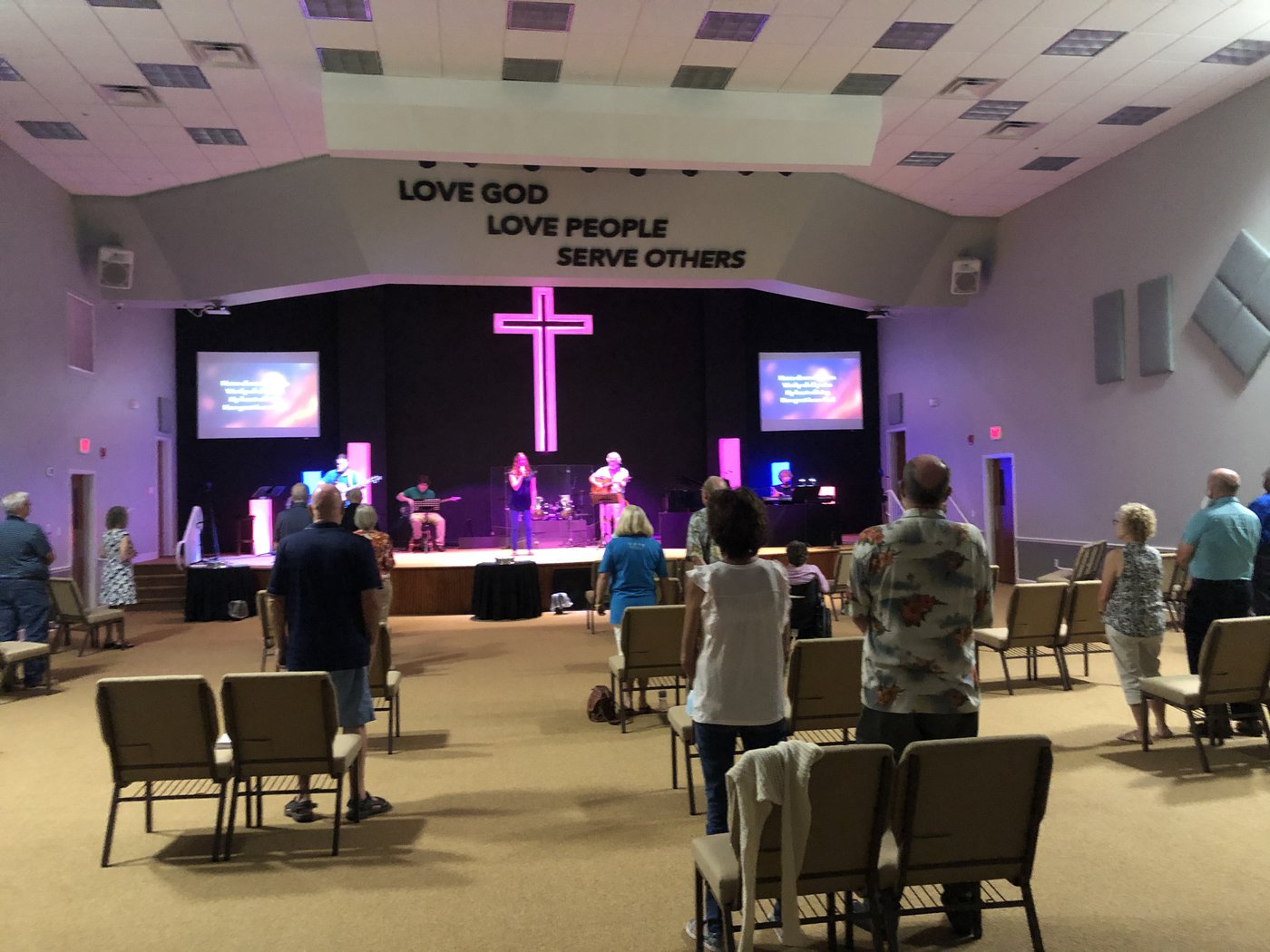 Our worship center is set up with seating sections spaced 6 feet apart to allow for recommended social distancing.
LOCATION & DIRECTIONS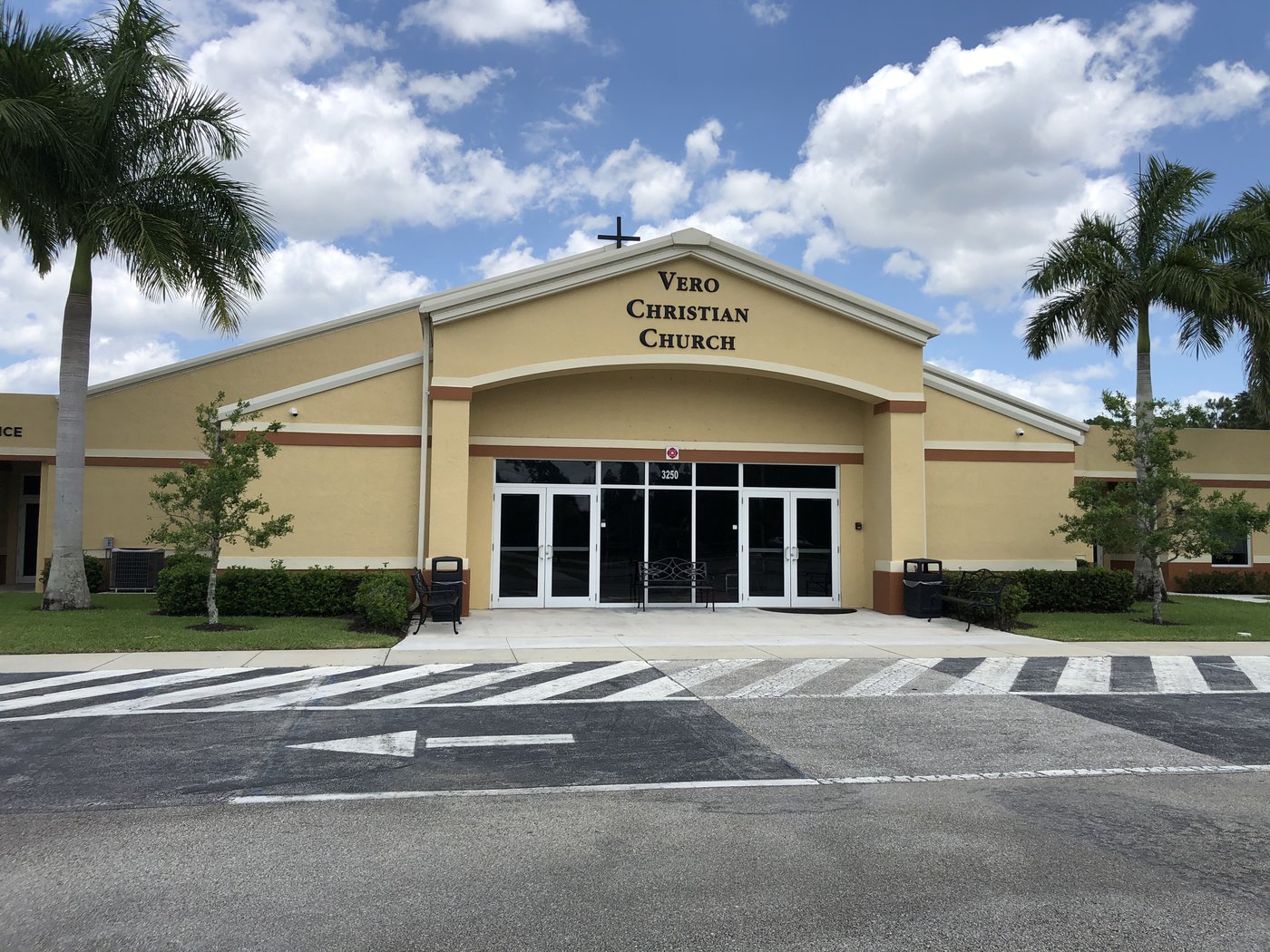 Vero Christian Church is conveniently located on Oslo Road in Vero Beach, Florida. Find us by the button below.
What can I expect?
How long is a VERO CHRISTIAN CHURCH service?
In light of the battle against COVID-19, we are offering options for everyone. We not only live stream all services for those who feel staying home is in their best interest right now, but we offer a mask required service at 8:30am, and masks recommended but not required services at 9:30 am and 11:00am Our desire is to come together as a body of believers to give praise to our Lord Jesus. We also desire to afford online worship opportunities to those who need to stay self-quarantined or self-isolated for health reasons.
Our preaching minister, Steve Jones, and our worship leader, Eric English, design our service to speak to all ages and all walks of life. Our associate minister, Scott Blount, seeks to get God's Word out by overseeing our live stream for each of our services on YouTube and on FaceBook (at 7:00pm each Sunday), and by helping folks work through their Next Step of faith.
What's the culture like at VERO CHRISTIAN Church?
Sunday's at VCC are exciting, casual, and relaxed. Come as you are and expect to feel welcomed as our guest.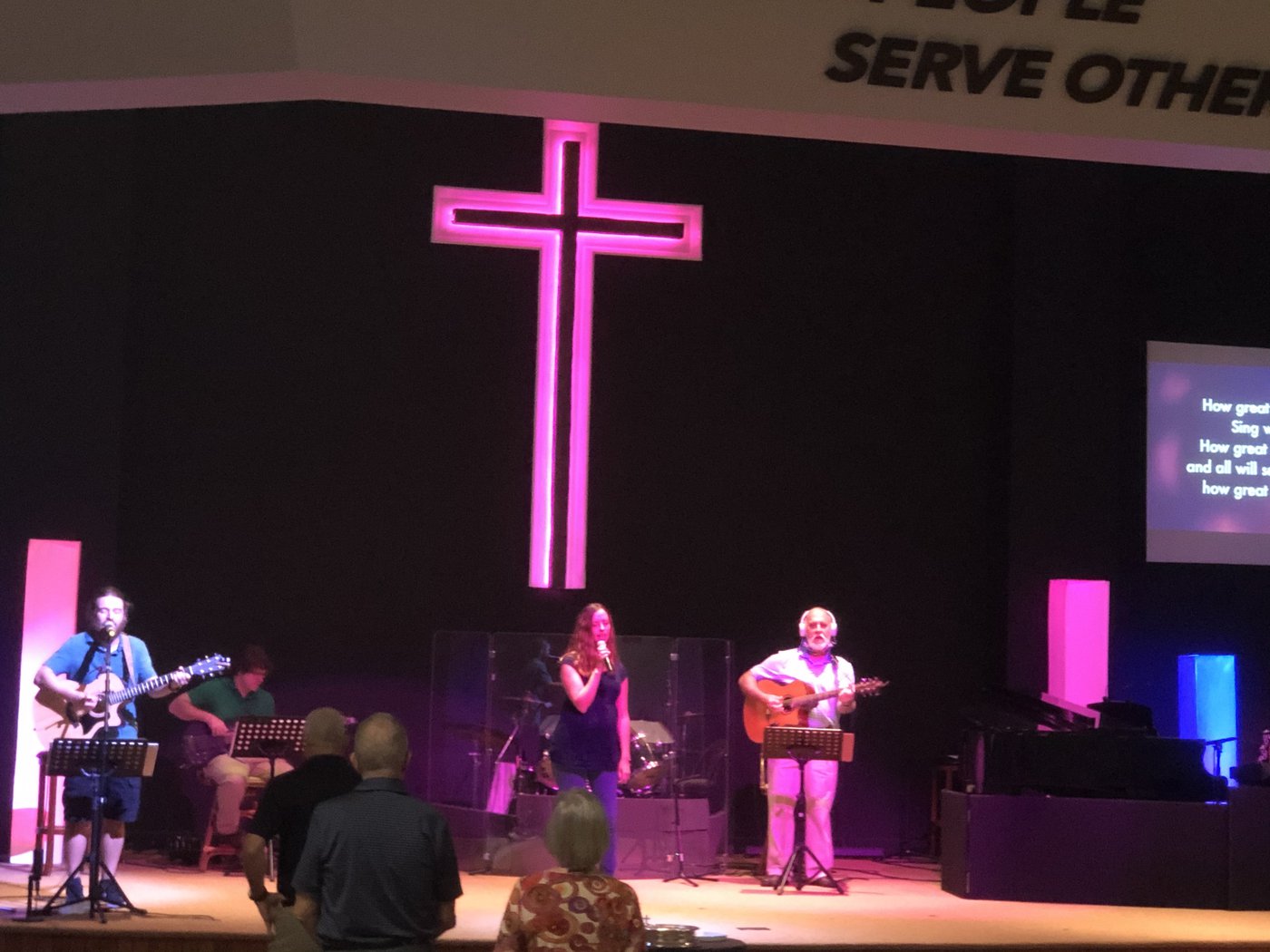 What about my kids?
Our family minister, Nate Wilkerson and his team believe that kids should have a blast at church every single week - and at VCC Kids, we make this a priority. The other thing we make a priority is your children's safety. Because of that, we have a detailed check-in process for our VCC Kids program the first time that you visit. You'll want to leave yourself an extra ten minutes to get signed in for the VCC Kids experience. VCC Kids is offered at the 9:30 am Celebration service for kids ages infant through Grade 5. We offer a nursery for the 11:00 am service.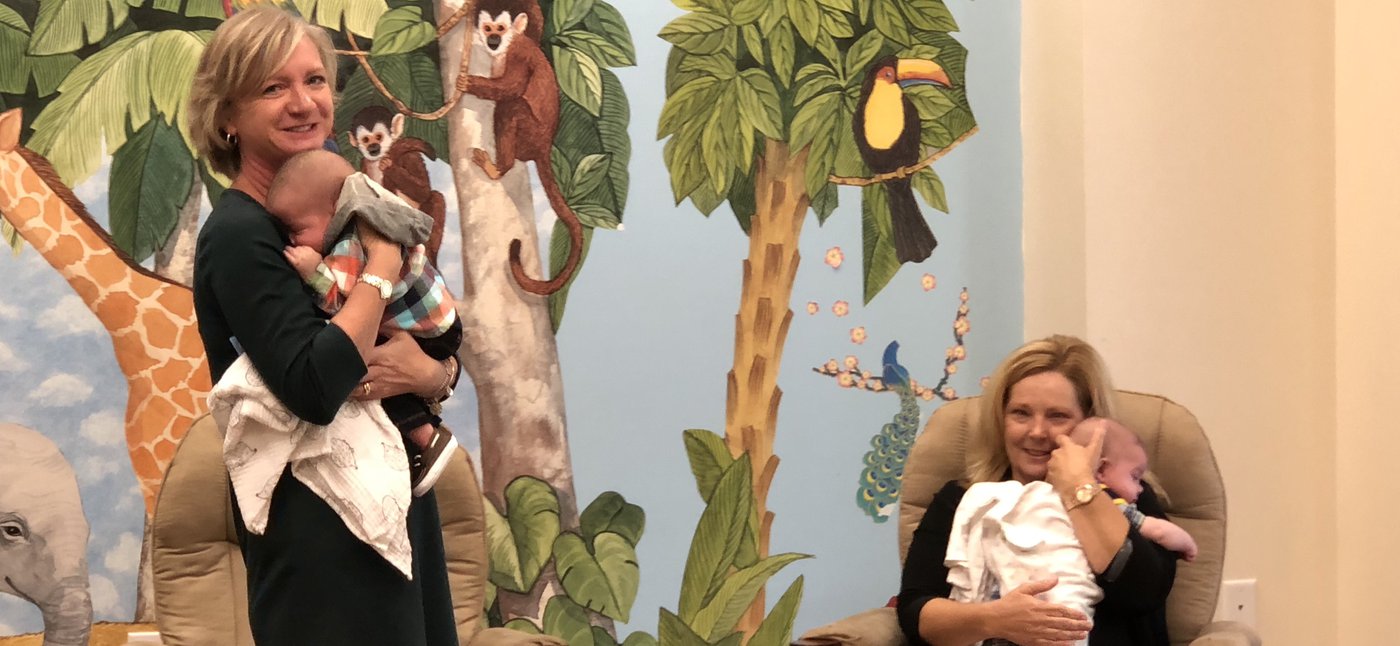 Let us know you're coming
Ready to check out Vero Christian Church in person? We can't wait to meet you in person. Simply fill out the form below and we'll make sure to give you the VIP treatment upon your first visit.